Q&A with Our Safety Expert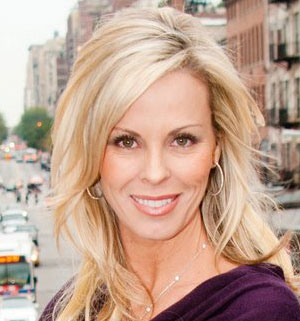 Safety Expert
Kimberlee Mitchell
After becoming a mother, Kimberlee founded Boo Boo Busters® Professional Babyproofing Services. The home service currently serves Los Angeles and Orange counties and has childproofed more than 7,000 homes since 2002.
Is it safe to use large furniture items in a nursery?
Yes, as long as armoires, dresser and other large pieces of furniture are properly anchored to the wall to prevent tipping if the child attempts to climb them. Use heavy duty dry wall anchors, screw into a stud or use toggle bolts to be sure the anchor will hold. Drawers should also be latched to prevent children from using open drawers to climb up. Latches also add childproofing convenience! Babies LOVE to pull all the clothes out of the drawers, which tends not to be so cute after the 10th time. 
Ask a Question
Fill out this form and our Safety Expert will post the answer here. You will be notified by email. Please note that your questions are subject to editing for brevity and relevance at our discretion.
Questions & Answers
What are some bathroom dos and don'ts?
DO childproof your bathroom with:
Door locks to prevent unsupervised entry.

Toilet locks to prevent drowning and expensive plumbing bills.

Cabinet and drawer locks.

Bath mats and floor rugs to prevent slipping and falling.

Spout covers to prevent bumps and scalding.

Lowering the water heater temperature to 115-20 degrees to prevent burns.

Removal of toilet bolt covers to prevent choking hazard.

Frequent safety checks after guest use to look for anything hazardous (i.e. spilled or accessible pills/vitamins, razors, open cabinets, disengaged safety devices, etc.)

Window locks if accessible.

Use a bath seat or get into bath with baby and always have "touch" supervision.
Don't forgo childproofing and NEVER:
Allow unsupervised entry into the bathroom.

Leave baby alone – even for a minute in a bath.

Store cleaning products in the bathroom.

Leave electrical appliances out on counter or in reach.

Fill bath up more than a couple inches of water.

Allow your child to play with childproofing devices.

Let your child watch you engage and disengage the safety devices you have installed.
What is the safest way to hang wall art in my nursery?
I use earthquake proof picture hanging devices for the nursery. Regardless of whether or not you live in earthquake territory, these products will keep a picture on a hook even after being bumped a tugged at by busy little fingers. That said, never install anything heavy directly over the crib or within arm's reach of baby.
What do you think about baby monitors?
Childproofing is defined as the use or implementation of child safety devices designed and installed to help parents ensure the health, wellbeing, and safety of their baby. I believe that when used and installed properly a baby monitor is a childproofing device. And it's truly one of my favorite new parent "must haves" because supervision is the best friend of childproofing. 
Yes, audio-only monitors are less expensive, but they don't allow you to see your sleeping baby. Technology has come a long way as has the price points so you can find a video monitor that can serve as a second set of eyes taking the guessing game out of it. Is she in pain or just fussing it out? Is she sleeping? Why don't I hear anything? A good video monitor will bring you peace-of-mind like no other child safety device or mommy must have that can be used for years to come.  
CAUTION: Don't forget to childproof your baby monitor. Many parents don't realize that the monitor itself should never fall into the hands of the baby. I've seen monitors placed into the bassinet and crib or on the crib rail right next to the baby, which is both a strangulation and electrical hazard. By installing your monitor according to the manufacturer's instructions and by following the tips below you can childproof your monitor.
Safety Tips:
Install the monitor more than 3 feet away from the crib, bassinet, play yard, etc. and adjust as your child grows; you'll move it further away over time.
Never place the monitor in or on the side of the crib giving your baby access to cords.
Plug the monitor into an outlet that has been childproofed with an auto-close sliding outlet cover.
Use wire cover molding to conceal excess electrical wire to prevent entanglement. Or buy a monitor that includes a wind-up cord feature to eliminate access to excess cordage.
How do I safely incorporate antique pieces of furniture into my nursery?
First, antique furniture will not have the JPMA approval new juvenile products must have before they are allowed to go to market. So keep in mind that old items, however precious to you, could pose some serious safety hazards like slats being too wide, hinges causing pinching, wood splintering, strangulation hazard, lead paint, loose or missing parts, malfunction, tipping hazard, to name a few. 
Second, lead tests are a must with antiques, especially ones you will put in a nursery. I recommend buying a swab test from your local home improvement store to test the paint on your antique to determine if it has lead.  
After the item passes the lead test, send me photos/video of your antique in question, and I'll do my best to help you assess the safety of specific items.  Old world charm can work in some rooms but when it comes to the nursery little ones need us to be very picky and careful about what we include in their environment.
What are the safety hazards to be aware of with a changing table? They can seem fairly flimsy.
First, NEVER leave baby unattended when using the changing table. ALWAYS have one hand on the baby at all times. Don't forget to use the safety strap attached to the changing pad EVERY time you change your baby. Sadly this is an often-skipped safety measure put in place to help prevent falls. Babies develop quickly and move lightning fast so be sure to buckle up!
Second, the changing pad should be anchored to the table, so it doesn't ever slip off when a wiggly baby is placed on it. When shopping for a changing pad make sure the pad anchor is included. 
Third, anchor the changing table to the wall. Every piece of furniture in the nursery needs to stay put (not tip over) when little ones attempt to pull up on or climb up on it. Be sure to find a stud in the wall or use heavy-duty drywall anchors or toggle bolts when installing your furniture-anchoring device. (Toggle bolts are particularly useful for hanging heavy objects on walls that do not have stud support. They consist of a threaded bolt and "butterfly wings," which expand behind the drywall once the bolt is installed. Usually, the larger the toggle bolt, the greater weight it will be able to carry, but be sure to check the bolt's weight limit and make sure it will hold the weight of the changing table and then some.) One anchor should be fine for small tables, but I recommend using two anchors for larger changing table/dresser combo units. 
Fourth, store all baby personal care items up and out of reach. If you opt to keep these items close for convenience while changing the baby, store them behind a locked cabinet or drawer. I recommend a magnetic lock because even personal care items can be harmful to the baby.
Last, I often recommend that parents install safety latches on the dresser drawers on the changing table so baby or toddler can not open drawers and use them as a ladder to climb. All drawers pulled out at the same time can make the unit extremely front heavy and tip a poorly anchored unit out of the wall, allowing it to topple onto the baby.
Safety Links
For more information about keeping baby safe, check out these links: