Q&A with Our Design Expert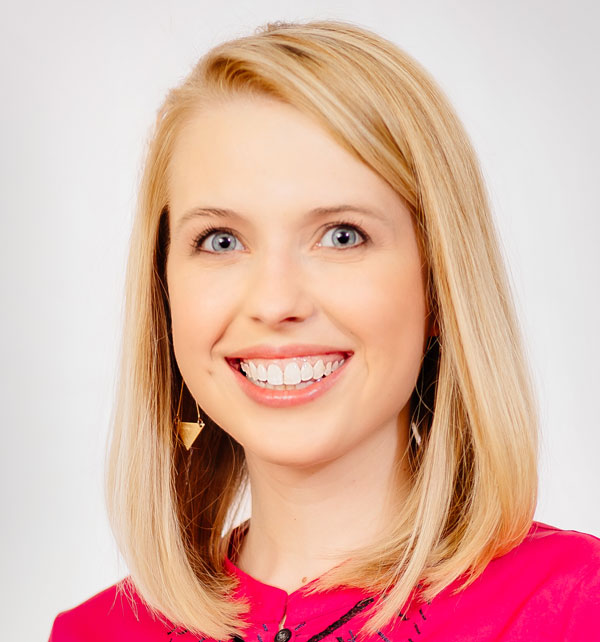 Design Expert
Lauren McKay, ASID
As an integral member of the Baby Makes 3 team, Lauren designs the nurseries for each episode from concept to completion. Her philosophy is that being intentional with what you put in your home fosters joy and a sense of family.
What elements in a nursery should be selected first?
I always start by figuring out the layout of the room. It would be a shame to fall in love with something that won't actually fit in your space! I find something to use as a jumping off point for the design, but it isn't always the same thing for every space. I'd recommend focusing on a piece that will have a large impact on the space, and I typically design around either a fabric (that will be used for window treatments and/or bedding), a piece of art, or a rug. I never select the wall color first – it's much easier to select the perfect paint color once the other decisions have been made!
Ask a Question
Fill out this form and our Design Expert will post the answer here. You will be notified by email. Please note that your questions are subject to editing for brevity and relevance at our discretion.
Questions & Answers
What would you suggest to maximize storage in a nursery?
Nurseries are typically small spaces, but there are many creative ways you can add storage: Use a crib skirt that goes to the floor to hide bins holding extra clothes or diapers. Take advantage of vertical space by using a hutch over the dresser, installing shelves, or placing a peg board to hang baskets and bins. Instead of working with closet rods hung for adult clothing, install an adjustable closet system that allows you to put in three rods in the same space you would typically have two. Use the space on the back of the closet door for hanging supplies. For toy storage, I love using baskets and bins that will allow your child to clean up their own toys easily. Find ways to make the furniture serve more than one purpose such as using a storage ottoman. One thing that has really helped me is encouraging the grandparents to give gifts that include experiences instead of more toys
I viewed Alex & Aaron's episodes last night and wanted to know if there are any directions or measurements for the moon bookshelf? Where were the stars for the ceiling purchased? The designers put together a beautiful room for baby Charlotte!
Thank you for the kind words! 
The moon bookshelf was cut from a board in the shape of a crescent moon, and shelves from Ikea were attached. The bookshelf's measurements were 2'11"h x 2'5"w. 
The star decals for the ceiling were purchased on Amazon.  If you visit Alex & Aaron's episode page on this website, you will find a full list of product suppliers for their nursery. You will also find the nursery's design plan and elevations.
Happy Designing! 
What do you need in a nursery?
The only thing you will for sure need is a crib! It is helpful, but not completely necessary, to have a space to change the baby's diaper. If you have more space in the bathroom, for example, you might consider putting a changing table in there instead. Or you can put a changing pad on top of a dresser to utilize a piece that will do double duty.
Some parents enjoy rocking their babies to sleep so a glider or rocker can be helpful, but a stationary chair will also work for feeding and book reading. If you think you'll spend more time in your master bedroom or living room, you might consider putting a rocker or glider in there instead. You may want a bookshelf for books or toy storage baskets—large baskets or bins are easy for kids to help clean up and keep messes out of sight. Or consider how you can use the closet to store some of these items. A lamp or nightlight will be helpful in helping your baby recognize when it is bed time.
Think through how your life might be once your baby is here, and as long as you have the necessities (a safe place for them to sleep, diapers, and a few outfits), you will be ready!
Where should I start with designing my space?
I would recommend two ways of starting the design for your space:
1. Look through pictures of nurseries and see what you are attracted to. Are there any themes or colors you are drawn to using? Are there particular elements you want to incorporate? If you are having trouble narrowing it down, look for common elements among your favorite spaces. Or if there is a single room that is your inspiration, check each of the items you are looking at purchasing and ask yourself if you could see them in the inspiration room.
2. Find an element you can use as a starting point. This could be a fabric or bedding set, a rug, or even a piece of art. Use this as inspiration for the rest of the space. I'll often find something that pulls together all the colors I'd like to use. Consider whether or not you want your space to have a theme—you can bring in stars for example without committing to a celestial theme—or you can take a theme to the max and have every element relate to it. When thinking through what you'd like for your child, be true to your own values, not necessarily what your parents or friends would have done, and you'll have a space that you can enjoy for years to come!
What are some current nursery trends?
I've seen some beautiful nurseries lately including soft, barely-there colors that are so sweet and soothing. I've also seen bold and adventurous nurseries with a rainbow of color that are so fun and eye-catching! I think parents today are often interested in creating a space that can grow with their child, whether that means using furniture and colors that will transition to a big-kid space, or choosing a convertible crib that can become a toddler bed and then a full bed later on. As with other spaces, many nurseries are using gray tones and gold or brass. One of the most surprising color trends I've seen are black and white nurseries, which could work for a girl or boy!