Buy Season One on DVD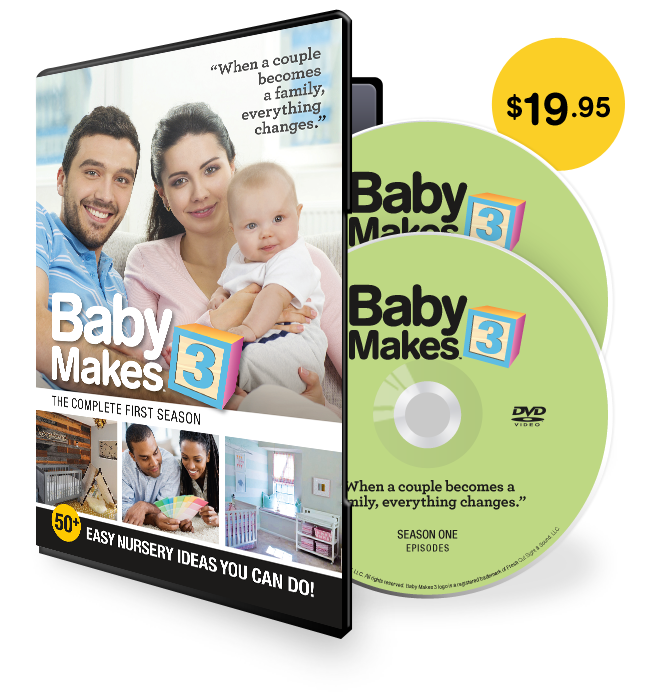 See the entire first season of Baby Makes 3, plus special features and never-seen before footage!

*Additional shipping and handling fees may apply.
Buy with PayPal
*Free shipping & Handling.
or Call 800-662-4834, ext. 120
Monday – Friday 9:00a-5:00p ET
No matter what your background, with a baby on the way, your life is about to change! Baby Makes 3 is here to help. With more than 50 projects featured in Season One, you'll be more confident than ever. Every newborn deserves a safe, planned nursery that reflects the hopes and dreams of family—moms, dads, grandparents, and every loving family member. There's something for everyone on these discs, plus plenty of safety tips, too. Start your "life changing experience" with Baby Makes 3. The two-disc DVD set contains ten episodes with more than 4-1/2 hours of programming.