Kimberlee Mitchell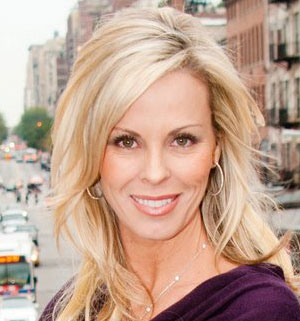 Kimberlee Mitchell
Safety Expert
Former entertainment journalist turned public relations professional, Mitchell came into her own professionally and personally when she had her first child. Motherhood helped her branch out in a new career direction when she founded Boo Boo Busters® Professional Babyproofing Services The home service currently serves Los Angeles, San Diego and Orange counties and has childproofed more than 7,000 homes since 2003.
Kimberlee has a passion for lowering the unintentional death injury statistics for young children across the country. The combination of motherhood, her TV news background and her distinctive child safety knowledge, has afforded her a uniquely powerful voice as a spokesperson for child safety-related issues on both a national and local level. Kimberlee is now the media "go to" for both hard news and entertainment related stories that involve baby/child safety and offers a solution-oriented educational perspective to child injury.
"It's unthinkable to imagine the death of your own child yet sadly we see it all too often. The hardest part is that many unintentional or accidental deaths are avoidable. In moments like this I want to reach as many people as possible with prevention tips so we can save other families the same heartache," explains Mitchell.
Mitchell serves as an on-camera child safety media expert for ABC, Fox, NBC and CBS news organizations; CBS's "The Doctors" and "The Early Show;" "Fox & Friends;" Today.com, E! Entertainment Television's "E! News;" and PBS Television's Peabody award-winning "A Place of Our Own," to name a few. Boo Boo Busters made its feature film debut in Universal Picture's film "Baby Mama" starring Tina Fey and Amy Poehler, both of which working moms have had their L.A. homes childproofed. Both the Mitchell and Boo Boo Busters were featured in VH1's "Lifestyles: Million Dollar Babies" where Mitchell was dubbed "Babyproofer to the Stars" by VH1's Robin Leach earning her international branding for both her name as a child safety expert and for Boo Boo Busters. Mitchell was also featured on season two of Bravo's #1 show "Bethenny Ever After" starring Bethenny Frankel, on VH1's "Hollywood Exes" and E! Entertainment Television's "Giuliana & Bill." Media recognition and celebrity clientele earned her the moniker "Childproofer to the Stars" in People.com.
Mitchell has also served as a marketing consultant and corporate spokesperson for select juvenile products manufacturers to promote and position new product launches and corporate initiatives within the media including DJGUSA, Safety 1st®, AAA, American Cleaning Institute®, VTech® and Totsy®. Safety 1st® retained Mitchell for its national "Air Protect" launch in 2010, the brand's largest media push in 25 years. Mitchell led the charge on the launch of Safety 1st Pros Professional Childproofing Service in the NYC tri-state area in 2009, using her proven Boo Boo Busters business model as the template. In 2010 she teamed with DJGUSA, the world's largest car seat manufacturer, and AAA in a joint safety education initiative for which she served as spokesperson at several media events. Mitchell teamed up with the American Cleaning Institute (ACI) in 2014 to serve as national media spokesperson for the KEY Pledge Campaign helping to educate consumers about laundry safety. Always an advocate for supervision when it comes to little ones, Mitchell recently signed on to help VTech Baby Monitors launch a new line of baby monitors and it penning child safety related guest blogs for influencers in parenting blogging community. In 2015, Mitchell partnered with Verizon Telematics to help launch "HUM" Verizon's car safety technology to parenting related media. In 2016 Mitchell joined the "Baby Makes 3" team as the production's child safety consultant, offering safety insight into the nursery designs featured in each episode.
The momprenuer won a custom wrapped and outfitted Ford Transit Connect in Ford Motor Company's national small business competition in 2009. Kimberlee was named on the OC Metro Magazine's 20 Women to Watch list in 2010.
Currently, Kimberlee resides in Michigan with her husband of 20 years and their two children. Go to kimberleemitchell.com to learn more.