Staying Put
Season One
Episodes 1 & 2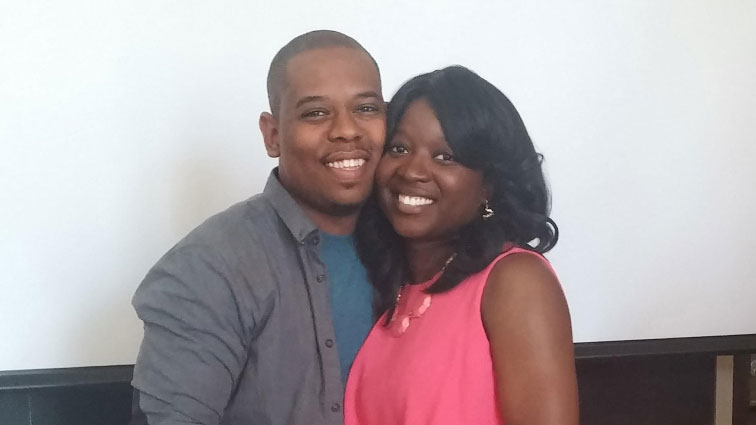 Overview
Episode 101—"Everything Changes"
In the home of Jenn and LeVaughn we meet our couple and learn that parenthood was a bit of surprise. Jenn wants to create a royal atmosphere for their daughter, and the Baby Makes 3 design team steps in to develop the perfect space. Projects include techniques for painting horizontal wall strips, creating custom curtains even if you can't sew, and a shadowbox of family photos that doubles as a nightlight.
Episode 102—"Fit for a Queen"
We return to the home of Jenn and LeVaughn to complete their baby's nursery. Today, we show parents the importance of childproofing a child's toy-box, we build a cornice for dramatic effect in the nursery, and we add lighting, butterflies, and more for our new baby's homecoming.
Projects in these Episodes
On this episode you will learn to:
Create a Family Photo Shadowbox
Paint a Striped Wall
Build a Cornice over the Crib
Decorate an Armoire
Decorate a Mirror
Babyproof a Toy Chest
Make Curtains Without Sewing
Chandelier Light Fixture Replacement
Create a 3-D Butterfly Mural
Install a Baby Gate - And more!
Watch the clip
Family Photo Project
Watch the clip
Painting Tips & Tricks
Suppliers
Wall Color Sherwin Williams 6631 Naive Peach
Accent Stripes Sherwin Williams 6632 Neighborly Peach
Painted by Sven Johnson of SA Johnson Decorative Art and Interiors
Crib  Dream On Me Niko Crib with Changer
Slipcovered Glider Franklin & Ben Crescent Glider from Overstock
Armoire South Shore Moonlight Armoire from Toys R Us
Gold Pouf, Dot Decals, Gold Butterflies Amazon
Window Hardware Claire Deco
Window Treatment, Cornice, & Crib Skirt Fabric Duralee, available through Design Lines Ltd
Ivory Canopy Fabric - Available through House of Fabrics & Designs
Rug Jaipur, available through Design Lines Ltd
Dresser Vintage
Round Mirror Uttermost, available through Design Lines Ltd
Chandelier, Crib Sheet, Toys Pottery Barn Kids
V Pillow, Bow Hooks Land of Nod
Toy Chest Vintage
Wall Frames Michaels
Picture Frames Home Goods
Accessories Target