Small Safari
Season Two
Episodes 9 & 10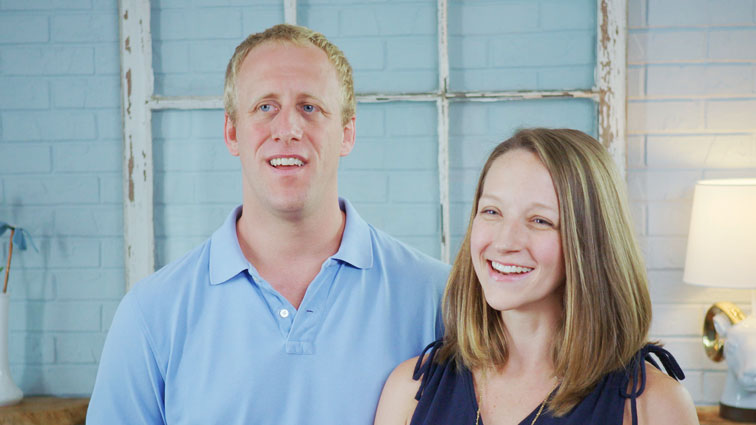 Overview
Episode 209—"Crib for a Cub"
Kate and Alex completely renovated a 1930s mill house, down to the last 90 square feet. That's going to be baby's room, and it's not a lot of space. That's our challenge: How do you create a warm, functional nursery when space is at a premium. And, they want a safari theme.
Episode 210—"Small Safari"
Welcome to the Jungle. We've brought our parents-to-be, Kate and Alex, to Carolina Tiger Rescue, where we hope to bring their safari-themed nursery to life. Children love animals and a themed nursery such as ours is the perfect way for them to have a real appreciation for our planet.
Projects in these Episodes
On this episode you will learn to:
Hang Wallpaper
Construct Built-in Closet Furniture
Paint Wall Murals
Make a Custom Sewn Animal Canopy
Create Giraffe Growth Chart
Support Local Animal Rescue Art
Watch the clip
Episode 9 Preview
Watch the clip
Episode 10 Preview
See the Finished Nursery in