Sea-side Nursery
Season Two
Episodes 5 & 6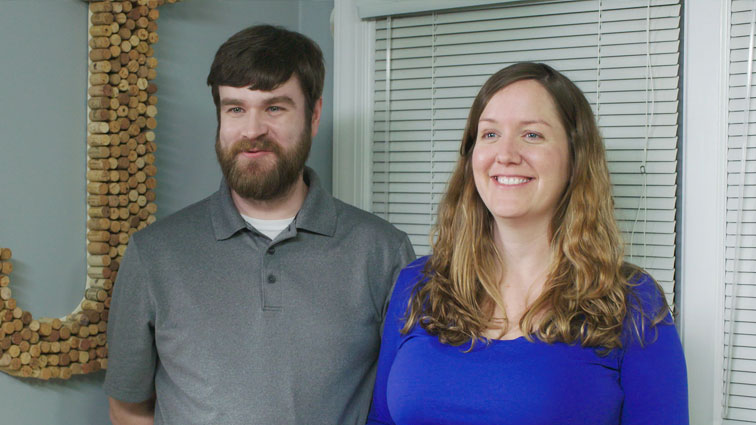 Overview
Episode 205—"Beaches, Books, and Baby"
Liz and CJ lives have been defined by vacations at the beach. They've decided to use one of the larger rooms in their home for the nursery, creating a space that mom and dad can enjoy as well. We're exploring the use of color for creating a relaxed coastal atmosphere.
Episode 206—"Sea-side Nursery"
Liz and CJ have found peace and tranquility through vacations at the beach. We'll be completing our nursery using coastal elements with soft pastels. There's an emphasis on learning through books and toys as we finish our spacious "sea-side" nursery.
Projects in these Episodes
On this episode you will learn to:
Upholster furniture
Create "Hanging" Bookshelves
Build Custom Wooden Toys
Paint Vertical Stripes
Construct Built-in Bookshelves
Create Wax Art
Watch the clip
Episode 5 Preview
Watch the clip
Episode 6 Preview
See the Finished Nursery in