A Gender Neutral Nursery
Season One
Episodes 9 & 10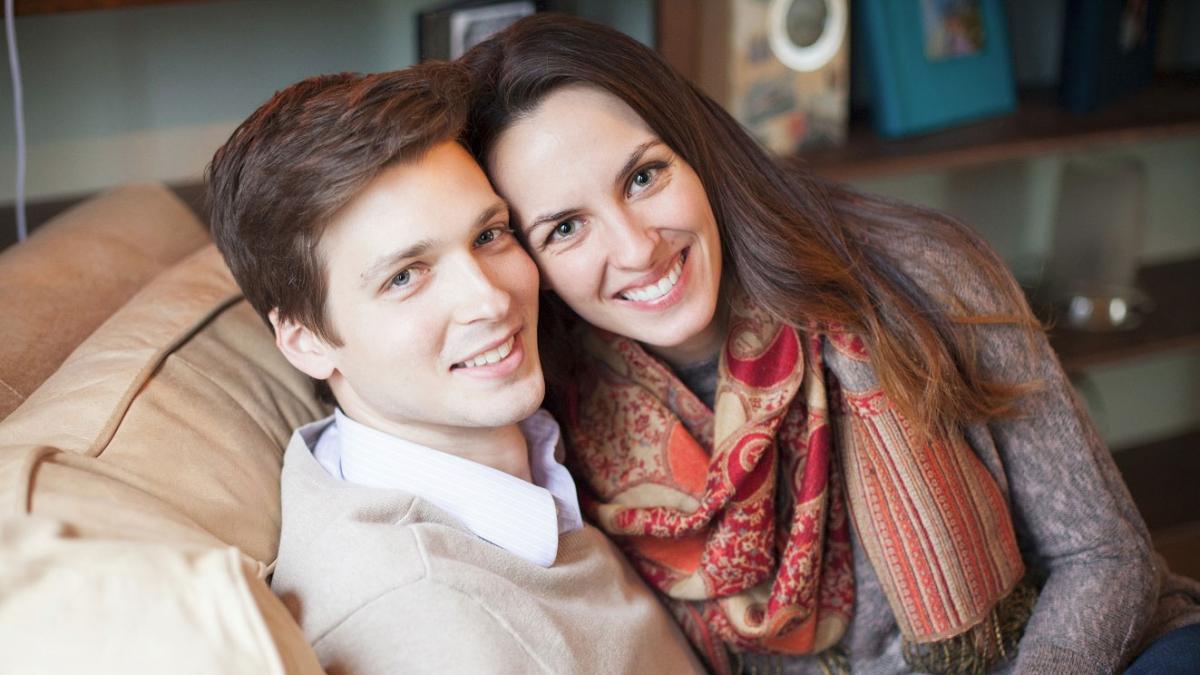 Overview
Episode 109 – "Boy or Girl"
Anna and Joe want to wait to learn the gender of their baby, and this decision shapes the path of their nursery. We begin with our plan to bring the outdoors inside with a reclaimed wood wall, explain how to refurbish an old dresser, and help our jump rope champs fashion a personal project to inspire their baby.
Episode 110 – "Natural Wonders"
Camping comes inside when we add a play tent in the nursery for baby. With our specially milled lumber, we help our parents lay out a pattern for the accent wall. We open the room up for access with a Dutch door, then show parents how to anchor furniture to the wall for child safety.
Projects in these Episodes
On this episode you will learn to:
Construct a Reclaimed Lumber Wall
Installing a Roman Shade
Refurbish an Old Dresser
Make Jump Rope Word Art
Remove Old Wall Trim
Create Tree Round Chalk Project
Build a Dutch Door
Cut out and Install New Door Hinges
Build a Changing Table
Install Brackets for Hanging Wall Lights
And more!
Watch the clip
Jump Rope Word Art
Watch the clip
Baby Safe Curtains
Suppliers
Wall Color - Benjamin Moore Collingwood OC-28. Painted by Sven Johnson of SA Johnson Decorative Art and Interiors
Reclaimed Wood Wall & Changing Pad Frame - Raleigh Reclaimed
Window Treatment & Crib Skirt Fabric - Dwell Studio for Robert Allen available through Design Lines Ltd.
Window Treatment & Crib Skirt Fabricated by Cathy Cuddington of Dogwood Designs NC
Blackout Roller Shade - Ikea
Glider - West Elm
Ottoman - Kohl's Linon Flokati Stool
Stump Side Table - Serenity Stumps shop on Etsy
Crib & Tree Bookcase - Babyletto
Vintage Dresser - Gremlina Vintage
Twig Pulls on Dresser & Sheepskin Rug - Amazon
Rug & Gold Accent Pillow - Urban Outfitters
Lotus Pendant Light - World Market
Lamp - World Market
Abstract Art - World Market
Wood Rounds, Chalk Board Paint, Frames - Michael's
Tent - NewbornPhotoProp shop on Etsy
Crib Sheet, Changing Pad Cover, & Book Basket - Target
Feather Art - Custom, with feathers from Amazon
Mason Jar Sconces - The Lakeside Collection
Blanket - Home Goods
Pillow in Tent - Custom, in a Jim Thompson Fabric available through Design Lines Ltd.