All Star Baby
Season Two
Episodes 3 & 4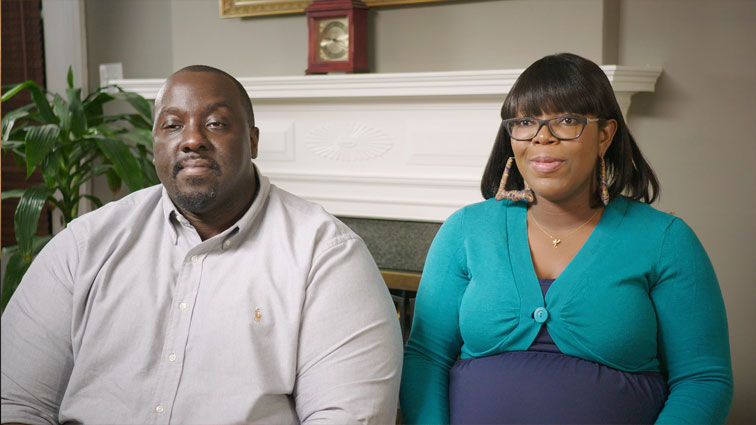 Overview
Episode 203—"All Star Baby"
For Schrita and Shante, apartment living suits our couple's busy lifestyle. With plenty of love to give, our couple brought a special needs teenager into their home. Now they welcome a baby of their own with a vintage sports themed nursery.
Episode 204—"The Homestretch"
We're back in the home of Schrita and Shante to complete a vintage sports themed nursery. Sports plays an important role in the life of this family. Tight restrictions on painting and modifications are no match for the Baby Makes 3 design team, and we hit a homerun!
Projects in these Episodes
On this episode you will learn to:
Create Full Wall Decals
Build a Sports Themed Shadowbox
Make a "Fly Ball" Mobile
Create a Vintage Basketball Hoop
Repurpose Lamps
Understand Crib Choices
Watch the clip
Episode 3 Preview
Watch the clip
Episode 4 Preview
See the Finished Nursery in